Online Safety
At Lavendon we teach online safety as part of our PSHE and Computing curriculum.
From Early Years through to Year 6 we provide children with the skills to be safe in an online world.
As part of our online safety curriculum we integrate 'I Can' statements from the document Education for a Better Connected World
Wake Up Wednesday
Each week we publish #wakeupwednesday on our facebook to help parents stay up to date regarding keeping their children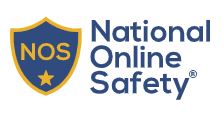 safe online. This is published from the National Online Safety
https://nationalonlinesafety.com/wakeupwednesday
Safer Internet Day
On 7th February Lavendon will be taking part in some activities for National Safer Internet Day.
Keep an eye for more information.
Here are some more links to support your children at home with online safety.
https://www.nspcc.org.uk/keeping-children-safe/online-safety/
https://www.thinkuknow.co.uk/parents/